Get more listing leads with Seller Boost
Seller Boost is a new program that connects Premier Agents with highly qualified seller leads: homeowners who have indicated they are looking to sell and chose to contact an agent on Zillow or Trulia. The program is an add-on to your existing Premier Agent advertising; when you participate in Seller Boost, listing leads appear in your Premier Agent Inbox alongside your buyer leads, and they are clearly identified so that you can see at a glance what kind of leads you're receiving.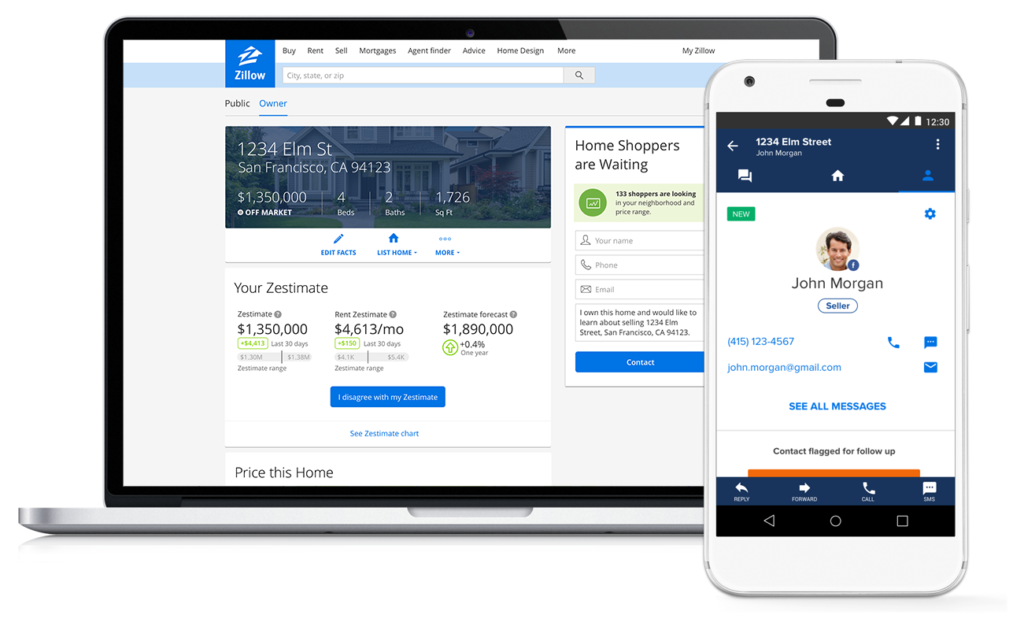 Why your business needs Seller Boost
Listings leads from active sellers are highly valuable: They can keep your sales funnel full and offer the potential of doing more than one transaction with the same client. Seller Boost effortlessly provides you with leads from real, high-quality sellers, helping you increase your exposure and outreach to home sellers to grow your business.
How to get Seller Boost
Seller Boost is an exclusive offer that's available to a limited number of agents in each market. For more information or to see if your ZIP codes are available for Seller Boost, contact your Zillow business consultant.
Expand the reach of your brand and listings with Premier Agent Direct
Premier Agent Direct is a new brand advertising platform that allows agents to work their farm area more efficiently. The platform extends the audience for agent brand advertising across Zillow and Facebook, providing sophisticated, targeted exposure to high-intent home shoppers.
Premier Agent Direct uses your Zillow Group profile information, such as a profile photo, listing photos and team branding, to automatically create and rotate two types of ads on Facebook:ads that feature your recently listed properties and ads that highlight your recently sold properties. Using Precision Targeting technology that displays agent advertising to the home shoppers who are likely to buy or sell in your target ZIP codes, Premier Agent Direct optimizes the ads to make them personal, memorable and relevant. When the targeted audience clicks on the Facebook ads, they are directed to a branded landing page on Zillow that allows them to connect with you.
If there are no recently sold homes or new listings to showcase, an ad highlighting your brand will run in place of the other ad types until you have a new sale or listing.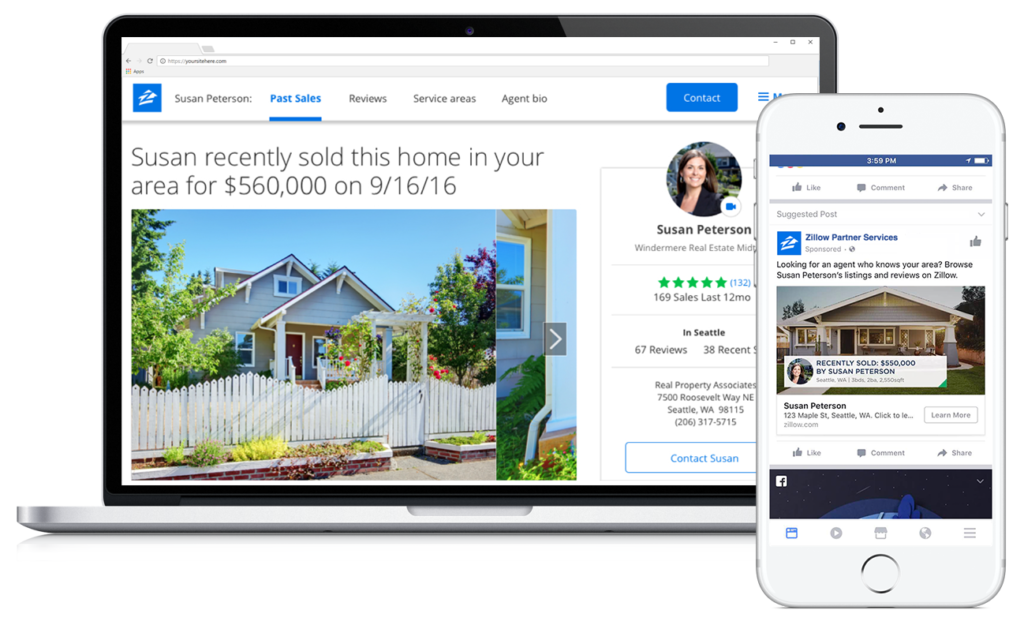 Premier Agent Direct also provides agents with rich brand advertising on their agent profile and in home search results, email nurtures and more across Zillow on desktop and mobile.
Why your business needs Premier Agent Direct
Unlike general Facebook advertising, Premier Agent Direct uses Precision Targeting to give you exposure to the unique and high-intent audience of users who are actively shopping for homes on Zillow or Trulia. When they click on your ads on Facebook, they'll be directed back to a landing page on Zillow that features you.
Leveraging Premier Agent Direct ads is effortless on your part: Zillow Group creates, manages and rotates your ads, so you don't need to do any additional work to ensure that relevant, timely advertising appears to buyers and sellers in your market.
It's vital for the success of your business to have transparency into the impact of your marketing tactics and flexibility to make changes that garner the most bang for your buck. Premier Agent Direct ads pinpoint the right buyer at the right time in the right place. Leads appear in your Premier Agent Inbox just like any other lead, and you receive monthly reporting by email to help you assess the reach of your brand advertising across our publisher network.
How to get Premier Agent Direct
Premier Agent Direct will launch broadly in 2017, so stay tuned for updates! To put yourself on the waiting list to be one of the first to have access to this new platform, click here.